Create your NFT collection
A few reasons creators chose to deploy with MonkeLabs
Bot-Free
100% bot-free. Our custom contract is changed regularly so the bots never learn.
Image Generation
Bring your own assets, or use our collection builder to preview your work instantly.
Custom Contracts
By using custom contracts, we tailor your mint to meet the needs of your roadmap or utility.
Whitelist
We support the use of SPL Tokens or custom on-chain whitelist.
Cooldown
Custom cooldown feature to maximize number of unique holders during mint.
Mint Page
Create your mint page however it suites your project's brand identity.
Short-Notice
We're always around! We can deploy a mint in less than 4 hours if need be.
Support 24/7
We are always online on Discord and are always live with you during minting.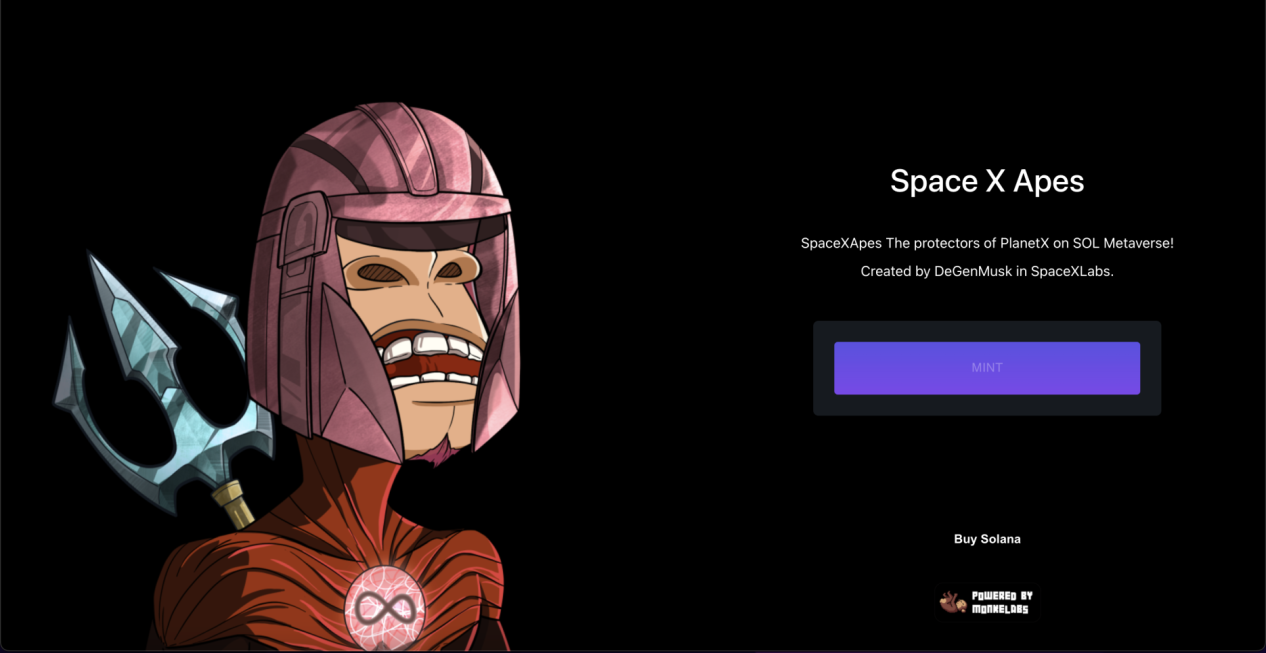 Manage Your Mint
See revenues from mint in real-time.
Manage mint page image and text in real-time.
Download hashlists and necessary secondary data.
Track your progress with interactive charts.
"Powered By MonkeLabs" seal of authenticity.